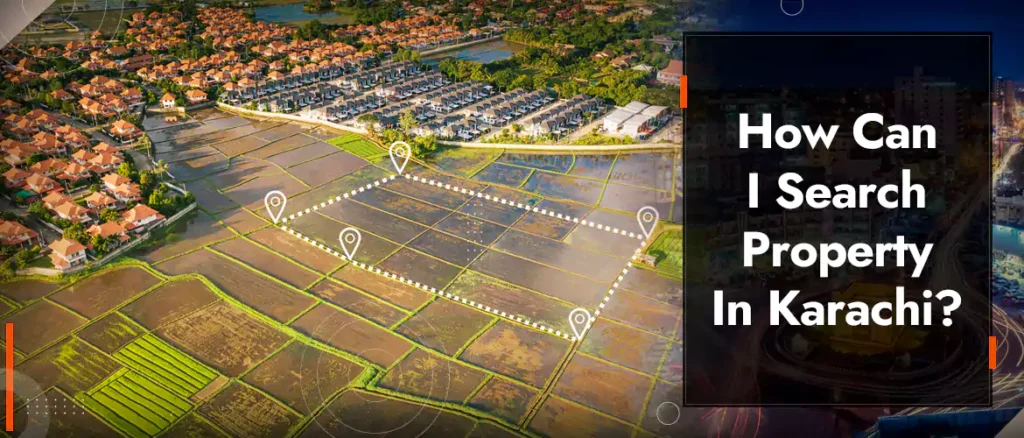 HOW CAN I SEARCH PROPERTY IN KARACHI?
Are you looking to buy a property in Karachi, the bustling metropolis and economic hub of Pakistan? The search for the perfect property can be a daunting task, considering the city's vast size and diverse real estate market. In this blog post, we will guide you through the process of finding properties in Karachi, highlighting important factors to consider along the way. Additionally, we will focus on GFS Builders & Developers, a prominent real estate company in Karachi, and their projects in the city.
Understanding the Karachi Real Estate Market:
Before embarking on your property search, it's crucial to gain an understanding of the Karachi real estate market. Karachi offers a wide range of residential and commercial properties, catering to various budgets and preferences. The market is influenced by factors such as location, property type, amenities, and market trends. Familiarize yourself with these aspects to make an informed decision.
Utilizing Keywords for Effective Search:
To refine your search results, make use of relevant keywords. If you are specifically interested in buying properties in Karachi, include keywords like "buying properties in Karachi" and "house for sale in Karachi" in your search queries. This will help you find listings that match your requirements accurately.
Introduction to GFS Builders & Developers:
GFS Builders & Developers is a renowned name in Karachi's real estate sector, known for their commitment to quality construction and timely delivery of projects. The company has gained a solid reputation for their attention to detail, innovative designs, and customer-centric approach. Their portfolio includes residential and commercial projects, showcasing a diverse range of properties.
GFS Builders & Developers: A Trusted Name in Karachi Real Estate:
One renowned real estate company in Karachi is GFS Builders & Developers. With a strong reputation for quality construction and customer satisfaction, GFS offers a range of residential and commercial projects in the city. To explore their projects in Karachi, search for keywords like "GFS Builders projects in Karachi" or simply "GFS" to discover their offerings.
Engaging Real Estate Agents:
If you prefer a more personalized approach, consider enlisting the services of a reputable real estate agent in Karachi. These professionals have in-depth knowledge of the local market and can assist you in finding suitable properties based on your preferences and budget. Provide them with specific details regarding your requirements, including the desired location, property type, and budget.
Considerations for Property Selection:
When evaluating properties, take into account factors such as location, proximity to amenities (e.g., schools, hospitals, shopping centers), transportation accessibility, security, and infrastructure development plans. Prioritize your requirements and weigh them against your budget to make an informed decision.
Site Visits and Due Diligence:
Once you have shortlisted potential properties, arrange site visits to assess their condition, quality, and suitability firsthand. During your visit, inspect the property thoroughly, including its structural integrity, interior features, and external amenities. Additionally, perform due diligence by verifying legal documents, ownership, and any outstanding dues associated with the property.
Exploring House for Sale in Karachi:
For individuals seeking residential properties, Karachi presents a multitude of options. From spacious villas in upscale neighborhoods to affordable apartments in burgeoning areas, there is something for everyone. Understanding your requirements, such as location, amenities, and budget, will help narrow down the choices.
Benefits of Investing with GFS Builders:
Investing in a GFS Builders' project comes with several advantages. The company's commitment to quality ensures that your investment will stand the test of time. They prioritize customer satisfaction, ensuring that their projects meet the highest standards. GFS Builders also offers flexible payment plans, making it easier for buyers to own their dream properties.
Navigating the Buying Process:
Once you have identified a property of interest, understanding the buying process is crucial. This section will guide you through the steps involved, including property inspections, legal documentation, and financing options. Having a clear understanding of the process will help you make informed decisions and avoid any pitfalls.
Conclusion:
Searching for properties in Karachi requires careful consideration and research. Utilize online portals, engage with real estate agents, and leverage specific keywords to streamline your search. Don't forget to explore GFS Builders & Developers projects in Karachi for quality options. With diligence and informed decision-making, you can find the perfect property that meets your needs and preferences in this vibrant city. Happy property hunting!