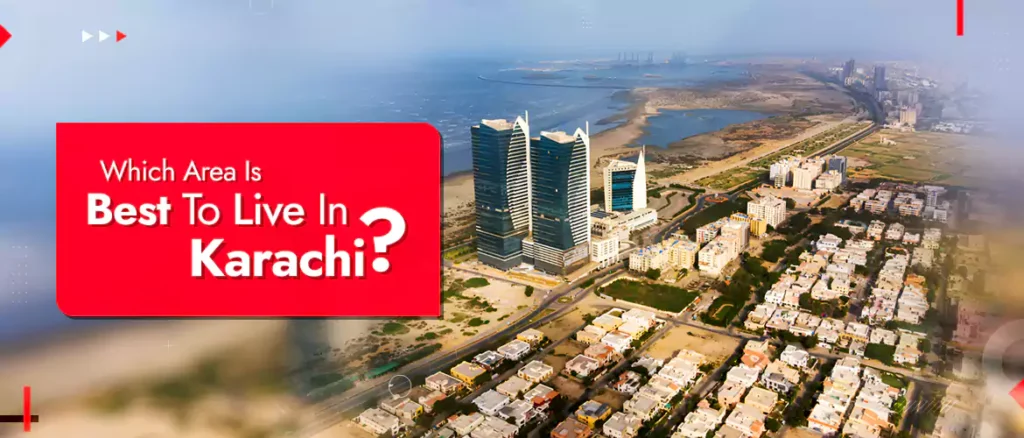 WHICH AREA IS BEST TO LIVE IN KARACHI?
Karachi is a huge, busy city in Pakistan filled with different cultures, history, and business. This city that never sleeps draws all kinds of people looking to live there. If you want a home in Karachi, get ready for an adventure to find the right place. If you're considering buying property in Karachi, an exciting journey awaits as you find your ideal home. Let's look at some top areas in Karachi. We'll also learn about GFS Builders & Developers, a big real estate company
Karachi's Dynamic Real Estate Market:
There are so many choices to live in Karachi at different prices – fancy apartments, big houses, and more. When searching, think about where it is, how easy it is to get around, what's nearby, and future growth.
Prominent Residential Areas:
DHA (Defense Housing Authority): DHA is one of the most sought-after residential areas in Karachi. Known for its upscale lifestyle, well-planned infrastructure, and modern amenities, DHA offers a mix of houses and apartments. The area boasts excellent security measures, well-maintained parks, and proximity to commercial centers.
Clifton: Clifton is another upscale locality known for its beautiful seafront properties, upscale shopping centers, and a plethora of dining options. It's a favorite among those who seek a sophisticated lifestyle with stunning views of the Arabian Sea.
Bahria Town: With its gated communities and world-class facilities, Bahria Town offers a secure and comfortable living experience. The area is known for its well-planned layout, green spaces, and a range of amenities like schools, hospitals, and entertainment options.
Gulshan-e-Iqbal: If you're looking for a more centrally located area, Gulshan-e-Iqbal might be the right choice. It's a well-established locality with a mix of residential and commercial spaces. The convenience of accessibility to various parts of the city is a major advantage.
GFS Builders & Developers:
When it comes to buying properties in Karachi, GFS Builders & Developers has gained recognition as a reliable name in the real estate sector. With a focus on quality construction, innovative designs, and customer satisfaction, GFS Builders offers a range of projects that cater to different preferences.
Some of the projects by GFS Builders & Developers in Karachi include modern apartments, stylish townhouses, and well-designed houses. Their commitment to delivering properties that combine comfort, aesthetics, and functionality makes them a noteworthy option for those seeking a new home.
House for Sale in Karachi:
If you're specifically interested in finding a house for sale in Karachi, the above-mentioned areas provide a variety of options. Whether you're looking for a spacious family home or a cozy bungalow, these localities offer choices that align with different needs.
Final Thoughts:
Buying properties in Karachi is a significant decision that involves careful consideration of various factors. The city's diverse real estate landscape, along with reputable developers like GFS Builders & Developers, provides a range of options to suit different tastes and budgets. As you explore the residential areas mentioned in this blog, keep in mind your preferences for location, amenities, and long-term growth prospects. With thorough research and assistance from trusted developers, you can find the perfect place to create your dream home in this dynamic city.