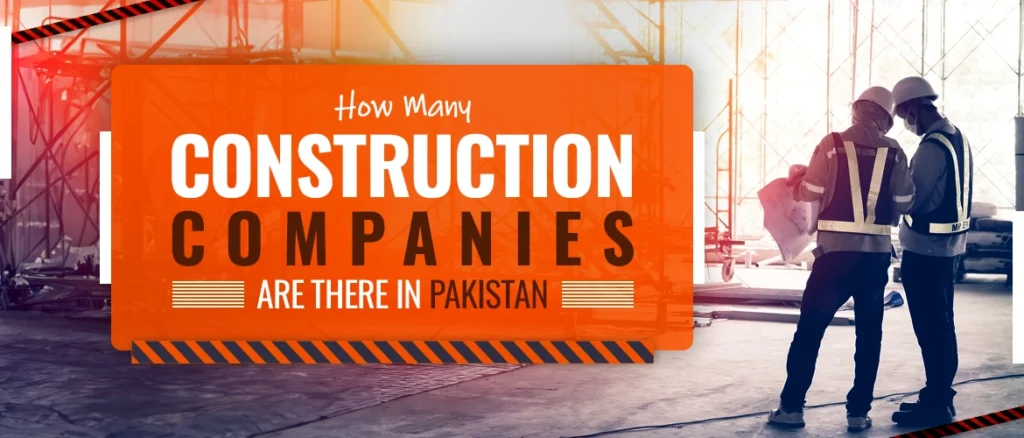 HOW MANY CONSTRUCTION COMPANIES ARE THERE IN PAKISTAN?
Pakistan's construction industry has experienced remarkable growth in recent years, contributing significantly to the country's economic development. With a rising demand for infrastructure and real estate, numerous construction companies have emerged to cater to the needs of this expanding market. In this blog, we will delve into the construction industry in Pakistan, highlight some of the best construction companies, and explore the finest properties available in the country.
Construction Industry in Pakistan:
The construction industry plays a crucial role in shaping the infrastructure and real estate sectors of Pakistan. It encompasses a wide range of activities, including residential and commercial construction, infrastructure development, and engineering projects. With the government's focus on promoting construction as a key driver of economic growth, the industry has witnessed a surge in investment and development.
Number of Construction Companies:
While it is difficult to provide an exact number of construction companies in Pakistan, it is safe to say that there are numerous players in the market. From large-scale firms to smaller, specialized companies, the construction industry is filled with a diverse range of organizations. These companies bring unique expertise, experience, and capabilities to undertake various construction projects across the country.
Best Construction Companies in Pakistan:
When it comes to identifying the best construction companies in Pakistan, several factors come into play, such as reputation, quality of work, project portfolio, client satisfaction, and industry recognition. One of the prominent construction companies in Pakistan is GFS Builders & Developers, known for its exceptional craftsmanship, attention to detail, and commitment to delivering projects on time and within budget. With a track record of successful ventures, GFS Builders & Developers has earned a reputation as a reliable and trustworthy construction firm in the country.
Best Construction Companies in Karachi:
Karachi, being the largest city in Pakistan and an economic hub, has a vibrant construction industry. Several construction companies have emerged in this bustling metropolis, catering to the increasing demand for high-quality construction projects. While GFS Builders & Developers operates across Pakistan, it is worth mentioning that their services extend to Karachi as well. Their commitment to excellence and customer satisfaction make them one of the best construction companies in Karachi.
Best Properties in Pakistan:
In addition to construction companies, the real estate sector in Pakistan offers a plethora of attractive properties for investment and residential purposes. From luxurious apartments to commercial spaces and gated communities, there is a diverse range of options available to cater to different budgets and preferences. Whether you are looking for a property in Lahore, Karachi, Islamabad, or other major cities, you can find numerous high-quality projects from reputable developers.
GFS Builders & Developers: A Beacon of Excellence:
GFS Builders & Developers has emerged as one of Karachi's most reputable construction companies. Their commitment to delivering exceptional quality and craftsmanship sets them apart in the industry. With a strong focus on customer satisfaction, GFS Builders & Developers have successfully completed numerous residential and commercial projects, leaving a trail of satisfied clients in their wake. Their attention to detail, adherence to timelines, and transparent business practices make them a trusted name in the construction sector.
Exceptional Construction Standards:
One of the key factors that distinguish GFS Builders & Developers is their unwavering commitment to high construction standards. They employ a team of skilled architects, engineers, and construction professionals who ensure that each project is executed with precision. From concept design to project completion, GFS Builders & Developers strive for excellence in every aspect, using the finest materials and employing modern construction techniques.
Portfolio of Projects:
GFS Builders & Developers boast an impressive portfolio of projects that reflect their versatility and expertise. They have successfully delivered residential complexes, commercial towers, and mixed-use developments across Karachi. Each project showcases their dedication to creating aesthetically pleasing spaces while ensuring functionality and sustainability. With a focus on incorporating modern amenities and adhering to contemporary architectural trends, GFS Builders & Developers cater to the diverse needs and preferences of their clients.
Client-Centric Approach:
At GFS Builders & Developers, client satisfaction is at the core of their operations. They prioritize open communication and involve clients in every step of the construction process, ensuring their vision is brought to life. From pre-construction consultations to post-handover support, GFS Builders & Developers establish long-lasting relationships with their clients. Their commitment to after-sales service sets them apart from their competitors, as they address any concerns or issues promptly and efficiently.
Conclusion:
The construction industry in Pakistan continues to thrive, driven by the growing demand for infrastructure and real estate. With numerous construction companies operating across the country, finding the best one can be a daunting task. However, GFS Builders & Developers stands out as one of the most reliable and reputable construction firms in Pakistan, delivering exceptional projects with utmost professionalism. Additionally, the real estate sector in Pakistan offers a wide array of properties suitable for different purposes and budgets. Whether you are searching for the best construction companies in Karachi or exploring the finest properties in Pakistan, thorough research and consideration of various factors will help you make informed decisions.