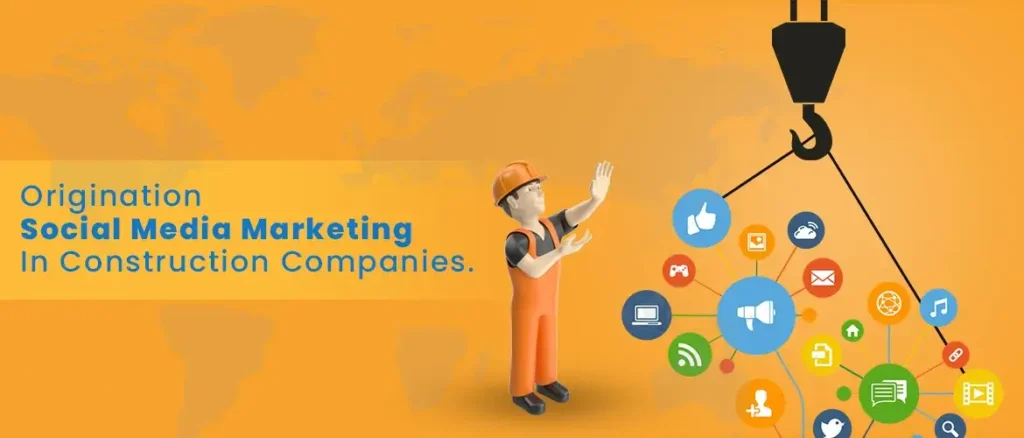 ORIGINATING SOCIAL MEDIA MARKETING FOR CONSTRUCTION COMPANIES
Leveraging Social Media Marketing for Construction Companies
Construction companies are turning to social media marketing to drive growth, whether operating locally or internationally. Social media is a powerful marketing tool that can transform your construction business if you know the right tactics for success. It alters your landscape by applying valuable strategies to thrive.
Social media introduces you to new people daily, revealing more about your target markets for buying and selling. Some think social media is irrelevant for construction firms. However, spending on social media ads for your business, company, and services creates many opportunities to engage clients.
Let's explore some tangible benefits of social media:
Choose a platform
Boost/optimize rankings
Vary your content
Connect with your audience
Share daily
Gain more traffic
Raise awareness
Get involved
Choose a Platform
Select platforms like Facebook, LinkedIn, Twitter, or Instagram. These sites let you post for free about your construction company, business, firm, or services. Each has unique users and traits, so pick the best one for your needs.
Boost/Optimize Rankings
Boost your Social Media Optimization (SMO) by spending on strategic ads for underperforming or planned posts.
Vary Your Content
Keep your content fresh with trending keywords. Make it engaging and useful so your posts earn traction and engagement.
Connect with Your Audience
Social media builds connections by responding to audience questions and queries through marketing. You can then answer common FAQs promptly.
Share Daily
As a construction firm, share your ceremonies, employee introductions, events, project launches, achievements, and more.
Gain More Traffic
Posting frequently, at least 2-3 times per week, grows your social media traffic and client engagement.
Raise Awareness
Queries and discussions raise awareness and share industry insights. Stay updated on current trends.
Get Involved
Once you're active on social media, get involved. No matter the platform, engagement is crucial for social media growth to build your construction brand.
Frequently Asked Questions:
The social media market refers to free platforms like Twitter, Facebook, and LinkedIn where you post business and service content.
Social media connects construction firms with potential clients through free posting and advertising.
Social media efficiently targets ideal audiences, playing a major role in growth. People engage more on social media than TV, billboards, cold calls, and more. It's also cheaper than traditional ads. But success depends on strategy. Learn buyer needs, raise brand awareness to the right regional and interest groups.
Your social media presence supports the buyer journey and selection process. Active engagement at each stage can ensure selection over competitors.