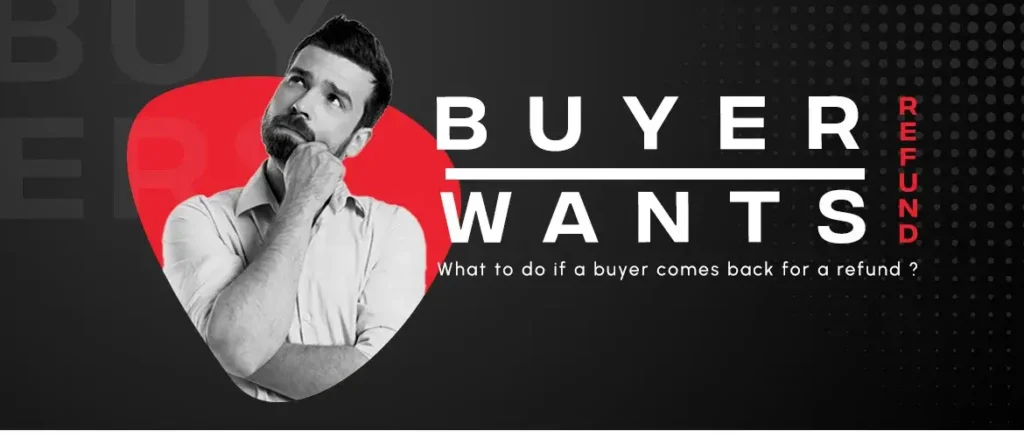 WHAT TO DO IF A BUYER COMES BACK AFTER A MONTH FOR A REFUND
Canceling deals, demanding refunded payment, and delaying final decisions are part of life. While you are heading to buy or rent property in Karachi, real estate in Karachi has different rules and restrictions before, and after making the decision or signing any official agreement, so many credentials should be completed by the person purchasing a property, purchasing a property for rent, or going on rental property. In all conditions, there are different credentials to be followed.
For instance, it is acceptable for a buyer to back out from the deal; a real estate agent must consider the circumstances they present in front of you. Possibilities frame explicit circumstances that should be satisfied for the agreement to be shut. Every one of the essential possibilities depends on a home examination, review, an offer of the earlier home, and payments.
"If the purchaser pulls out because they didn't get financing, however, they have a financial possibility that is as yet dynamic, then, at that point, the purchaser isn't in default, yet rather utilized a possibility to void the agreement."
But at the same time, if a purchaser is not interested in buying after dealing or after a token or has any issue with the decision. They might present their request of not being able to finalize this decision or sign any further paper. Just in case something happens with the buyer or they change their plan; in this case, real estate agents should understand the homebuyer's position.
CASES OF A BUYER; REQUESTING TO COME BACK AFTER A MONTH FOR A REFUND:
The future planning of a homebuyer has changed, or their financial status may not allow them to step into such big deals or commitments. Rarely it happens that after paying a real estate agent a % of the token from the actual amount, their mind gets changed, or something severe happens to them or it could be any other reason. Let's leave our assumption out here.
Paying tokens means the buyer is interested in the real estate asset, and the real estate agent can mark that property as sold. But, due to circumstances, a homebuyer may request the real estate agent to give back the token, and this request should be accepted as there is no negative side to that request. Once the real estate agent considers that request, the token amount will be returned, and homebuyers don't have to do any further processing on the same spot; no refund policy can be seen depending on some areas in Pakistan due to the market behavior.
HOW CAN A REAL ESTATE AGENT HANDLE THE REQUEST OF A CUSTOMER AND MAKE IT FOR THEM A GOOD EXPERIENCE:
The real estate agent can make all the things on the considered side, including all the legal papers and documentation and especially the statements they pitch in front of a customer.
1. Ensure you have a proper refund strategy
Characterize your refund strategy and ensure it's effectively available on your side(like in your client gateway). The strategy should incorporate every one of the circumstances, deadlines, and satisfactory explanations behind a refund request. This way, you can continuously point customers back to your strategy at whatever point somebody requests a refund. In any case, you need to improve on the power to decline discounts.
2. Answer refund requests rapidly
At the point when you get a refund request, go about it as fast as could be expected. Since the client is discontent with their experience, hanging tight for your reaction for a long time could disappoint them more. If you need to learn how to continue, send them an undoing affirmation message to show your affirmation of the issue. Tell them you will hit them up straight away.
3. Real estate agents should keep themselves on the professional side
It is difficult to accept a customer's demand for a refund; it may frustrate the agent because sometimes a buyer speaks defensively to get the cashback. None of these things can resolve the issues and customer satisfaction. Take a little time to let the agent accept the refund request and ensure yourself not have to be in a non-contentious way.
4. Describe your decision
Once a real estate agent has decided how to handle their client on the refund request, illuminate the client, legitimize your choice and make sense of the subsequent stages you will take, assuming that you will refund the buyer's cash and let them know that you will get the refund. But if you reject the accepting policy of a buyer, why is this not compatible with the policies, and send a buyer a not accepting letter of refund policy?
5. Offer a customer an alternative strategy
There are many other cases where you can accept customer refund requests without paying the cash back. If you better comprehend the customers' needs and requirements, you could change your contribution or propose another arrangement to fulfil your client.
CONCLUSION:
Accepting and denying requests is now a part of your life, and in some sudden conditions, you can request a refund from your real estate agent, and he should have accepted the refund request if acceptable.